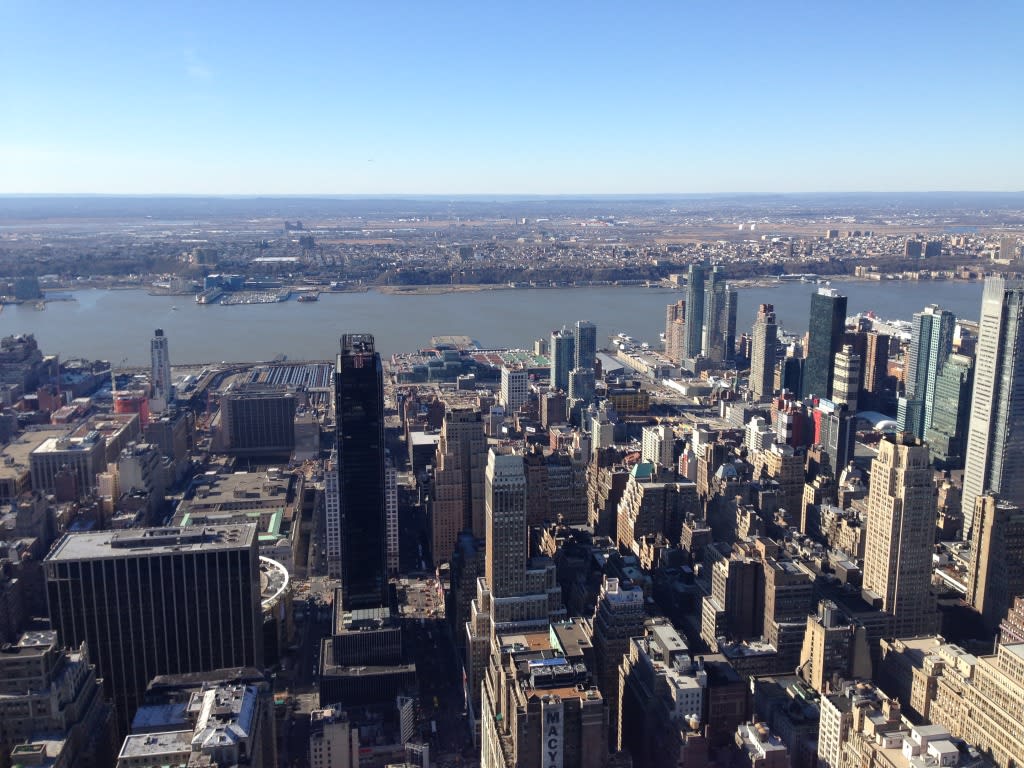 Remember back when you pronounced "Houston" Street like that city in Texas, assumed all apartments came with closets and dishwashers, and that coops were homes for chickens?

Maybe you still do.

Whether you are a new or old hand at NYC real estate, chances are you will find this collection of most-frequently asked questions–provided by brokers who work with first-timers–educational, entertaining or both.

1. "When should I start looking? How long will it take?"

"Out-of town renters are shocked at the speed with which deals are made here. Especially in a hot rental market like the one we're in now," says real estate agent Leslie Hirsch of Brown Harris Stevens. Remember that you should show up to any showing with documentation ready and prepared to sign a lease. It can happen that fast.

Potential renters are also suprised to hear when they should start looking for a rental, agrees Citi Habitats' Gary Malin.

"It's 30 days before the desired move in date," says Malin. "They think that's a very tight window, but that's how it works here."

Generally speaking, by the way, there's more inventory at the beginning of the month than at the end, though some landlords may put a unit on mid-month.

2. "Is that it?"

Space is an issue for many newcomers. Gulya Hartwick, a real estate agent at Citi Habitats, reports that "out-of-state parents, looking for an apartment for their child, often walk into a studio apartment and ask, 'Ok, where is the apartment?'"

Hirsch calls this the "Welcome to New York moment."

"It's a broker's job to manage the client's shock at the small room size and lack of closets," she says.

3. "Are you serious about that price?"

"For some, the price tag can be a pleasant or unpleasant surprise," says Hirsch. "A buyer from Florida may be shocked at what you get for your money here, but on the other hand a buyer from Hong Kong or London will view NYC apartments as good value…."

One Florida renter asked Renata A. Pasko of Citi Habitats to find him a "spacious studio in the West Village with a pool on the roof for $1,700." He added that he didn't mind if it had to be a walk up.

4. "Why do rental brokers charge fees here?"

That has to do with the city's notoriously low vacancy rates, currently hovering between 1-2%.

"New York is such a competitive market that the landlords don't need to incentivize brokers to bring their clients to the apartment complexes," explains Phil Lang, who co-founded Suitey–a referral network of high-quality agents recruited by Lang and fellow Yale graduate David Walker–in response to the frustrating apartment-hunting experiences of their very own classmates and colleagues

(Note: While broker's fees in New York typically range from 12% to 15% of a year's rent, BrickUndergrounders who sign up here can take advantage of Suitey's corporate rate, which is usually around 10%.)

Even in NYC's competitive market, some landlords do pay the broker's fees.

"Those wind up being the larger buildings with higher vacancies or the more unique apartments, like a 4-bedroom, 4-bathroom, that would otherwise be very difficult to rent," says Lang.

5. "How much do I have to earn to rent a place? Can roommates combine incomes?"

Most landlords do allow roommates to combine incomes, says Lang. Whether applying with roommates or all by yourself, the total annual haul must equal around 40-45 times the monthly rent.

And even renters who meet the income test will still have trouble finding a place without a credit history.

"One option is to find a landlord who will accept a larger security deposit, usually around 4-6 months rent," says Lang, who notes that this is not an option in rent-stablized buildings, which include "some of the newer super-luxury buildings in the city" built under a tax abatement program.

Another option for curing a lack of credit and/or income is to line up a guarantor–someone who lives in the tri-state area who earns 80-100 times the monthly rent and promises to pay any balance owed if you default on your lease.

If that's not possible, you may be able to use a service like Insurent, which will step in as your guarantor for a bit less than a month's rent if you have U.S. credit and a bit more if you're a foreign national with no U.S. credit. (Note: Most landlords will accept only one guarantor per lease, so if you're applying with roommates and can't find a friend or relative willing to guarantee the entire lease, Insurent is a useful option.)

6. "What does FiDi mean?"

Hirsch has been (repeatedly) asked "what's with the funny neighborhood names–SoHo, NoHo, FiDi?"

FYI, newbies, SoHo is a trendy neighborhood that stands for South of Houston Street, NoHo stands for the equally trendy area North of Houston, and FiDi is a nickname for the Financial District. Also, be forewarned that brokers will often come up with these nicknames to make a neighborhood seem more trendy, SoHa (South Harlem) anyone?

7. "What is a "true 2″ vs a flex 2? A junior 4? Junior 1?"

A Junior 1 is a studio with a sleeping alcove. A Junior 4 is a one-bedroom plus a dining area that can be converted into a makeshift bedroom with a temporary and potentially illegal wall. A 'true' two-bedroom has two distinct separate bedrooms that require no temporary wall alchemy.

8. "Why would I want a doorman?"

"People who've never lived with a doorman don't understand why other people want one," says Lang. "I explain that a doorman can receive packages and that there's a security aspect to having a doorman." .

9. "Is it better to rent or buy?"

Citi Habitats' Malin says he gets questions about whether it's better to rent or buy in this market (a tough question that depends on a lot of things like how long you're planning on being here, how much money you have for a downpayment, etc.) as well as what the difference is between a co-op and a condo.

Quick answer to the latter question: In a condo, you're buying the apartment outright whereas in a co-op, you're buying shares of a co-operative. In most cases, for a condo, you'll pay extra for the luxury of not having to face a co-op board interview and not having to deal with as many restrictions as in a co-op. (For much, much more, check out BrickUnderground's How to Buy a NYC Apartment guide.)

10. "Does it have exposed brick?"

"That's the most common question I get," says Marco Maisto of Citi Habitats.

With more and more Asian buyers, June Phillips of Halstead says that she gets a lot of questions about the feng shui of the property for sale.

"A sale recently fell through because the bathroom wasn't in the right place," she says.

A few less common questions–plus some that can't be answered include:

1. "Are all Americans this unfashionable?"D

Donna Kreeger of Citi Habitats tells of a client from Paris who noticed lots of doctors in scrubs on the street where she was apartment-hunting: "Why do people in New York walk around in their pajamas?" she asked.

2. "Will I like it?"

A relocation specialist who helped a client move from Atlanta to New York City, said that her client's biggest question was "Will I like it?" She was renting out her house, selling two cars, and moving without a job lined up.

"What I was most worried about was whether living in New York would ruin it as my favorite city," the new New Yorker told her. (It didn't.)

3. "Is there room for my (very, very large) pet?"

Finding apartments that take pets–especially large dogs–is always challenging.

Citi Habitats broker Scott Elyanow says he was once asked to find an apartment with accommodation for the client's horse.

"He wanted to know if any buildings on the Upper West Side had a stable," says Elyanow.

4. "How old/young/uncool are my neighbors?"

There are a number of questions that brokers are not allowed to answer that relate to some of the "trigger" words and phrases prohibited from real estate listings by the Fair Housing Act.

Examples include "Are there lots of empty-nesters in the building?" and "Are there lots of kids in building? –questions which are out of bounds for reasons of age and/or family discrimination.

One of the more curious phrases that is verboten is "fisherman's retreat" which is essentially the equivalent of a "bachelor pad"–also prohibited. So, please, don't put your broker on the spot by asking whether a prospective property can be considered a "fisherman's retreat."

5. "How are the local schools?"

For the same reason as above, brokers also have to be careful about answers they give to questions about schools–they can say what schools are nearby but not much more. They can't say how good they are or much else about them.

Thus, when it comes to school-related queries, renters and buyers must look elsewhere; BrickUnderground's Parent's guide to buying and renting in NYC is a good start.