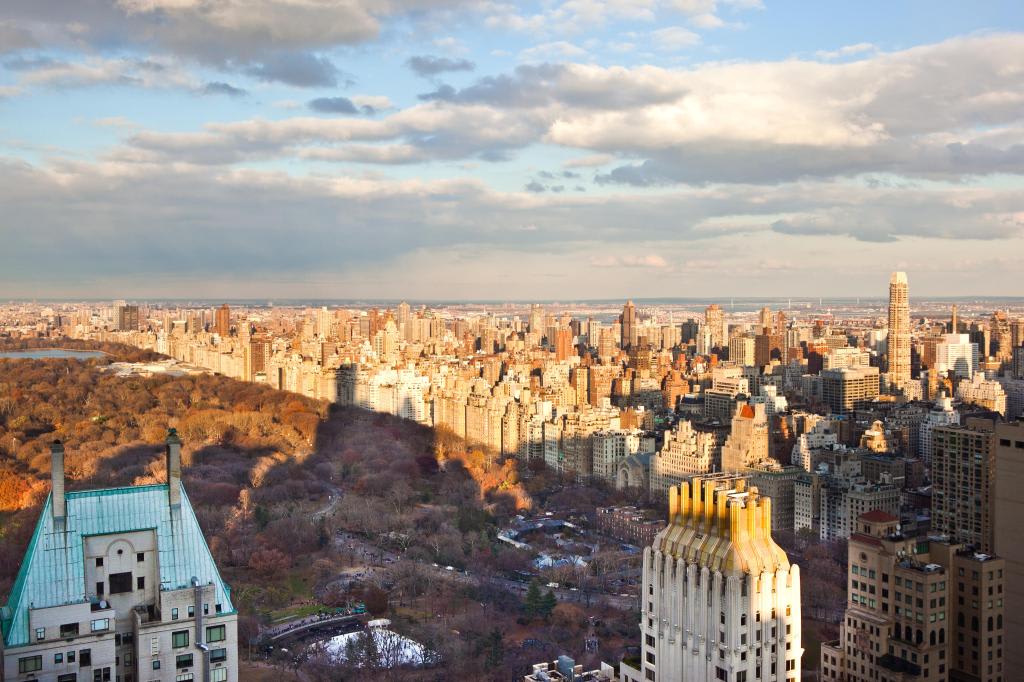 In a rising real estate market, it can be hard to tell the difference between a fair asking price and dream-on numbers. BrickUnderground periodically examines homes on the market for significantly more than their most recent sales price and, with the help of experts and the number crunchers at real estate listings and property data website Point2 Homes, we try to figure out why–or why not–the asking price is worth it.
THE NUMBERS:


Current asking price: $1.29 million
Previous sale price: $650,000
Difference: $640,000, or +98%
Listing date: April 27, 2014
Previous sale date: Oct. 9, 2013
Days since last sale: Six months, 18 days
THE HOME:


This convertible two-bedroom, two-bathroom co-op at 100 West 57th Street in Midtown has gotten a new lease on life, thanks to a gut renovation at the hands of its current owners, a New York couple who make a living buying and renovating homes.
After snagging this 950-square-foot apartment for $650,000 about six months ago, they've overhauled everything, from soundproofing the floors to replacing the light switches, says Jenna Amicucci, a Nest Seekers International broker who's listing the place with her colleague, Ryan Serhant, a star of "Million Dollar Listing New York."
Most importantly, the sellers have attempted to turn this one-bedroom into something more, with the addition of sliding glass doors walling off part of the living room, as well as a powder room. Other swanky touches include a 50-bottle wine cooler, a rain shower with water jets, beamed ceilings, new hardwood floors, and a master bedroom with en suite bathroom, the listing says.
The apartment is on the 10th floor of the Carnegie House, a 21-story, 317-unit building with a doorman, live-in super, bike room and laundry. But while Central Park is just a couple of blocks away, the neighborhood is not a leafy idyll. This strip of West 57th Street is not only a magnet for tourists (Carnegie Hall is on the block, as are several hotels), it's also earned the nickname "billionaire's row" for boasting some of the glitziest condo developments in town.
Stroll down the street and you'll see One57, the 1,004-foot tall behemoth where two penthouses are in contract for over $90 million; the former Steinway Piano headquarters, destined to be a skinny residential skyscraper; the site of 225 West 57th Street, another blockbuster condo project planned to house the city's first Nordstrom; and 432 Park Avenue, a tower that will stretch 1,398 feet, with most condos asking eight-figure prices.
Recently, some of the block's worst eyesores-construction sheds and scaffolding-have been taken down, says Howard Morrel, a Brown Harris Stevens broker who frequently works in the area. But you'll still be dodging global billionaires and camera-happy visitors. "There are a lot of people that are just enthralled by walking through there as a tourist attraction," Morrel says.
Luckily for the sellers, the building seems to have a lenient co-op board: pieds-a-terre are A-OK, according to a previous listing, as are pets, washer/dryers, and parents buying for their kids. All good news for a spot that's become what Morrel calls a "cosmopolitan enclave."
THE TAKEAWAY:


So is this place really worth almost twice the $650,000 sale price in October? Possibly, but it all comes down to what you think of the so-called extra bedroom.
Typically, adding a bedroom will bump up the value of a home, so it's no surprise this pair of brokers are marketing the place as a two-bedroom. "It gives people the opportunity to use it as a home office or have guests over," says Amicucci.
But you've got to be smart about this kind of renovation-that is, partitioning the dining area and calling half of it a bedroom does not a bedroom make. Rather, if you're going to add a room, you want one with a window where the average buyer can imagine fitting at least a twin bed, plus a desk and other furniture, Morrel says.
The new "bedroom" fits those criteria: it's almost 13 by 10 feet, it has a window and the remaining rooms are still a decent size.
But there's a major downside: The bedroom wall is a frosted glass partition, and it appears from a listing photo that it doesn't fully connect to the opposite wall. If this isn't a real bedroom–despite the description in the listing–you're paying $1.2 million for a one-bedroom with a glorified home office.
And if it is a real bedroom, the situation is potentially troubling as well, since the wall cuts off what looks to be the only windows in the living room. That's a no-no under city law, which requires every living room to have a window.
When asked about the wall situation, Amicucci clarifed via email that the apartment is a convertible two-bedroom, despite the language in the listing. "You can use sliders since the living room is so large!" she said. As for the living room window, she notes that the open kitchen has a window.
Indeed, buyers could still bite.
"It's very hard to find a two-bedroom apartment that's brand new in this kind of market for under $1.3 million," says Morrel. In Midtown, you could expect to spend at least $1.2 million for a place like that in a quality doorman building, he says, and more for a spot where you could move right in.
"It looks like a very nice renovation-new floors, new kitchen, new bath-from stem to stern," he says, estimating the owners may have spent somewhere around $150,000 on it.
Currently, 11 two-bedroom co-ops are on the market in Midtown, asking an average of $2.7 million, according to StreetEasy. In the last six months, 26 such apartments traded hands, with an average sale price of $1.14 million. Though StreetEasy doesn't offer the option to search comps for convertible two-bedrooms, the average sale price of a one-bedroom co-op in Midtown was $868,904 in the last six months, and the average asking price is currently $865,200.
Moreover, it's difficult to get a read on co-ops of the same size. Technically you're buying shares of a corporation, not a deed to an actual apartment, so co-op listings usually don't specify square footage. Some of the figures are available on StreetEasy, but the data is spotty at best.
For what it's worth, the sellers are asking about $1,358 per square foot. "For something this size, it's priced competitively," says Amicucci, "if not a little lower compared to that immediate area for having high-end renovations."