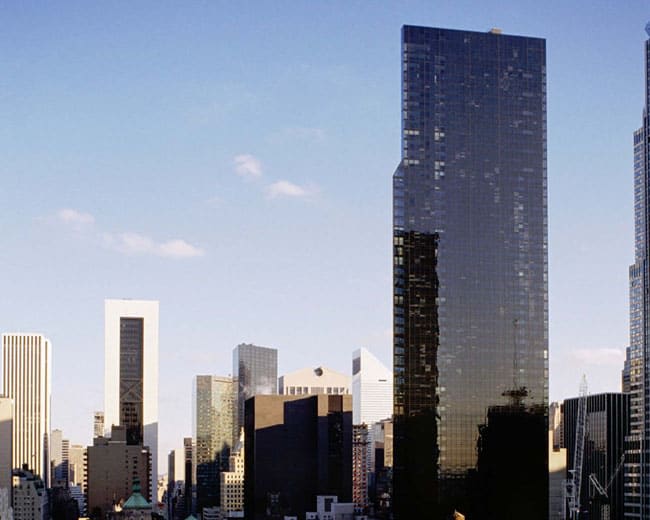 We're not surprised that the man who famously used The Art of War as his professional bible made a killing on his Midtown pied-a-terre. Michael Ovitz, who built his reputation and a small army of enemies as the soft spoken, bludgeon-carrying leader of the Creative Artists Agency, didn't just make a profit off the sale of his Metropolitan Tower condo, he made a 577 percent profit.
This is, after all, the same guy who managed to emerge with a severance package of some $38 million in cash and $131 million in stock options when he was canned as president of Disney after a year on the job, a shove out the door so generous that shareholders sued (they lost, of course). Even when he loses the war, Mr. Ovitz still takes home the spoils.
To be fair, the Hollywood power player has owned the 66th-floor condo since 1996, when he plunked down $598,000 for the three-bedroom, 3.5-bath pad, buying under The Ovitz Family Limited Partnership. And 57th Street is now the hot new thing, although the rising mass of One57 has actually decreased the value of some units at Metropolitan Tower, which is located in prime overshadowing territory at 146 West 57th Street. Apparently not Mr. Ovitz's unit, however, which just traded for a whopping $4.05 million, slightly over the $3.99 million ask.
The 2,124-square-foot "loft-like apartment" has 20 windows that "frame incredible panoramic views of the city skyline, Central Park, the Hudson River and the Time Warner Center," the listing, held by Brown Harris Steven's Howard Morrel, gloats. There is nary a mention of Metropolitan Tower's nemesis One57, so we assume that the three-bedroom is free of view-blocking billionaires. Either that, or Mr. Ovitz is an even better negotiator than we thought.
One thing is for certain, though: this was not the kind of package deal that Mr. Ovitz is famous for – the apartment was sold unfurnished and had to be virtually staged for the listing photos. (At least Mr. Ovitz's time at the animation giant was not entirely wasted.) But buyer Victoria Estate LLC, who lists an address at Yorkville rental Normandy Court, notorious for its raucous post-collegiate population, doesn't seem to have been put off.
As for Mr. Ovitz's continued presence in New York, who knows? Maybe he's cutting ties with the city; it's not "this town." Or maybe he's buying a $90 million co-op at One57 to one-up arch-rival David Geffen and his $54 million co-op at 785 Fifth Avenue. After all, it all comes down to David Geffen and Bernie Weinraub, doesn't it?